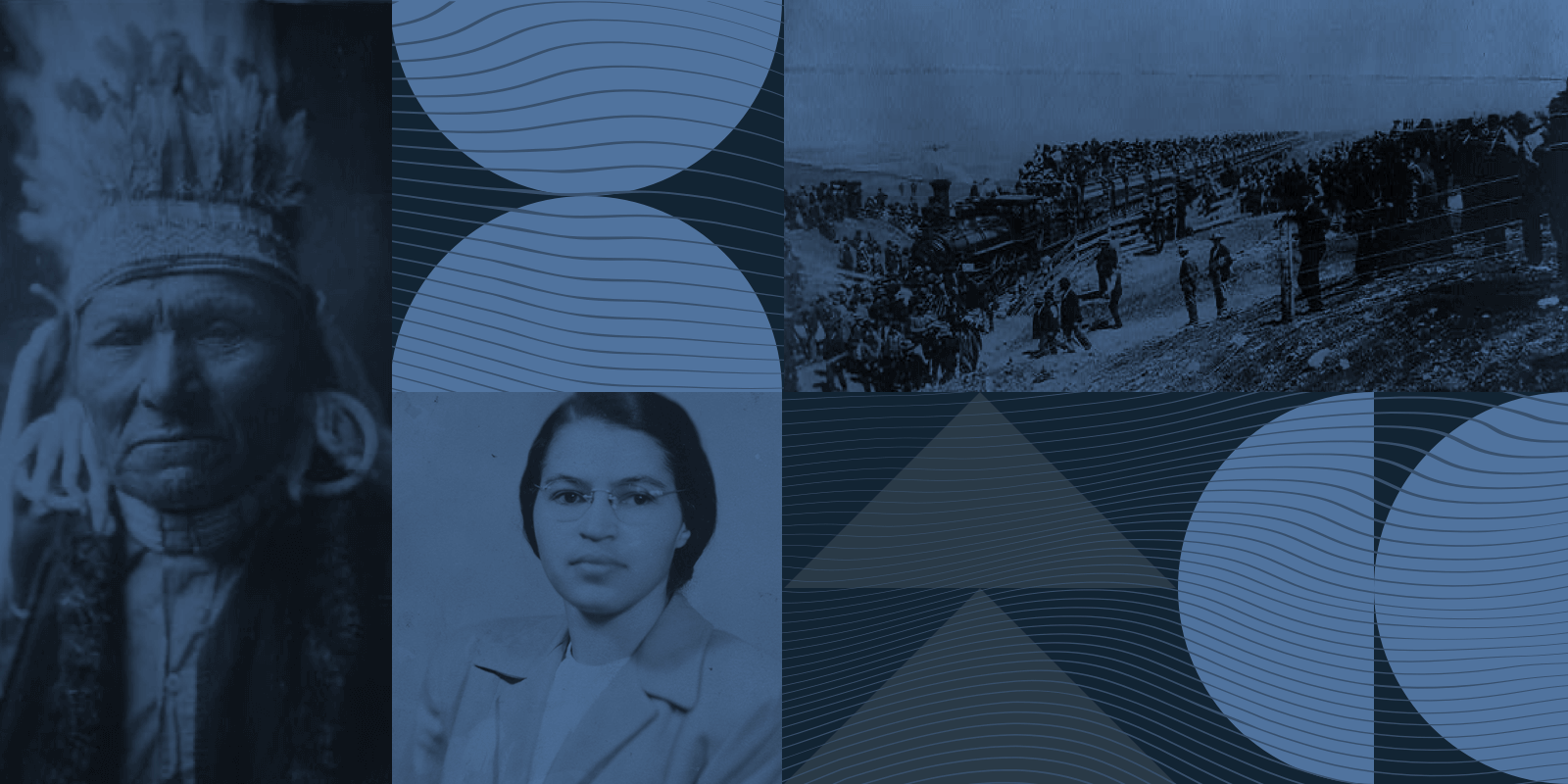 The past is forever shaping the present.
New American History explores America's past, harnessing the power of digital media, curiosity and inquiry. Its core projects are Bunk, a curated remix of contemporary online content, and American Panorama , an interactive digital atlas. We also partner with others who share our commitment to innovative public history. These allies include the podcast BackStory and the video documentary series The Future of America's Past, as well as a growing network of educators working with us to adapt our resources for younger learners.
New American History is for everyone, from those who know little about the nation's history to those already immersed in its endless complexities. We seek to uncover the untold stories and missing pieces of what we know or thought we already knew about the American past.
New American History is made possible by generous gifts and the collaboration of students and staff at the University of Richmond.
Meet the Team
New American History
Edward Ayers

Executive Director

For the past four decades, Ed has tried to find new ways to connect people with the American past. He was named National Professor of the Year, received the National Humanities Medal from President Obama, won the Bancroft Prize and Lincoln Prize for his writing, was recognized for his contributions to teaching by the American Historical Association, and served as president of the Organization of American Historians.

New American History comes to you from the University of Richmond, where Ed is professor of the humanities and president emeritus.

Learn more about Ed on his website, or follow him on Twitter.

Annie Evans

Director of Education and Outreach

As director of education and outreach, Annie is most at home engaging with teachers and students both in and outside of the classroom, where she has spent over half her life teaching history, civics, and geography. Exploring new landscapes, historic sites, or museums is her "happy place," and she hopes New American History will inspire the next generation of educators, public historians and community activists.

Explore New American History's Learning Resources, and share your feedback with Annie on Twitter.

Tony Field

Editor, Bunk History

Before launching Bunk, Tony was the founding senior producer of BackStory, where he helped create new approaches to bridge scholarship and storytelling. He has also worked with On the Media, Radiolab, and Slate, among other podcasts.
---
Digital Scholarship Lab
Robert K. Nelson

Director, Digital Scholarship Lab

Nathaniel Ayers

Visualization and Web Designer, Digital Scholarship Lab

Justin Madron

GIS Analyst and Project Manager, Digital Scholarship Lab
The Digital Scholarship Lab in the University of Richmond's Boatwright Library is directed by Robert K. Nelson. Justin Madron is its GIS analyst and project manager, and Nathaniel Ayers is its visualization and web designer.
The Digital Scholarship Lab has developed a number of widely used and acclaimed digital history projects, most notably American Panorama, which received the 2019 Roy Rosenzweig Prize for Innovation in Digital History from the American Historical Association and was named a tech innovation by the Chronicle of Higher Education in 2016. "Mapping Inequality: Redlining in New Deal America" received Honorable Mention for the 2019 Garfinkel Prize from the American Studies Association's Digital Humanities Caucus. Other digital history projects from the DSL include Mining the Dispatch and a remediated, enhanced version of Charles Paullin's 1932 Atlas of the Historical Geography of the United States.
---
Contact Us
Questions? Comments? Send us an email at editor@newamericanhistory.org.