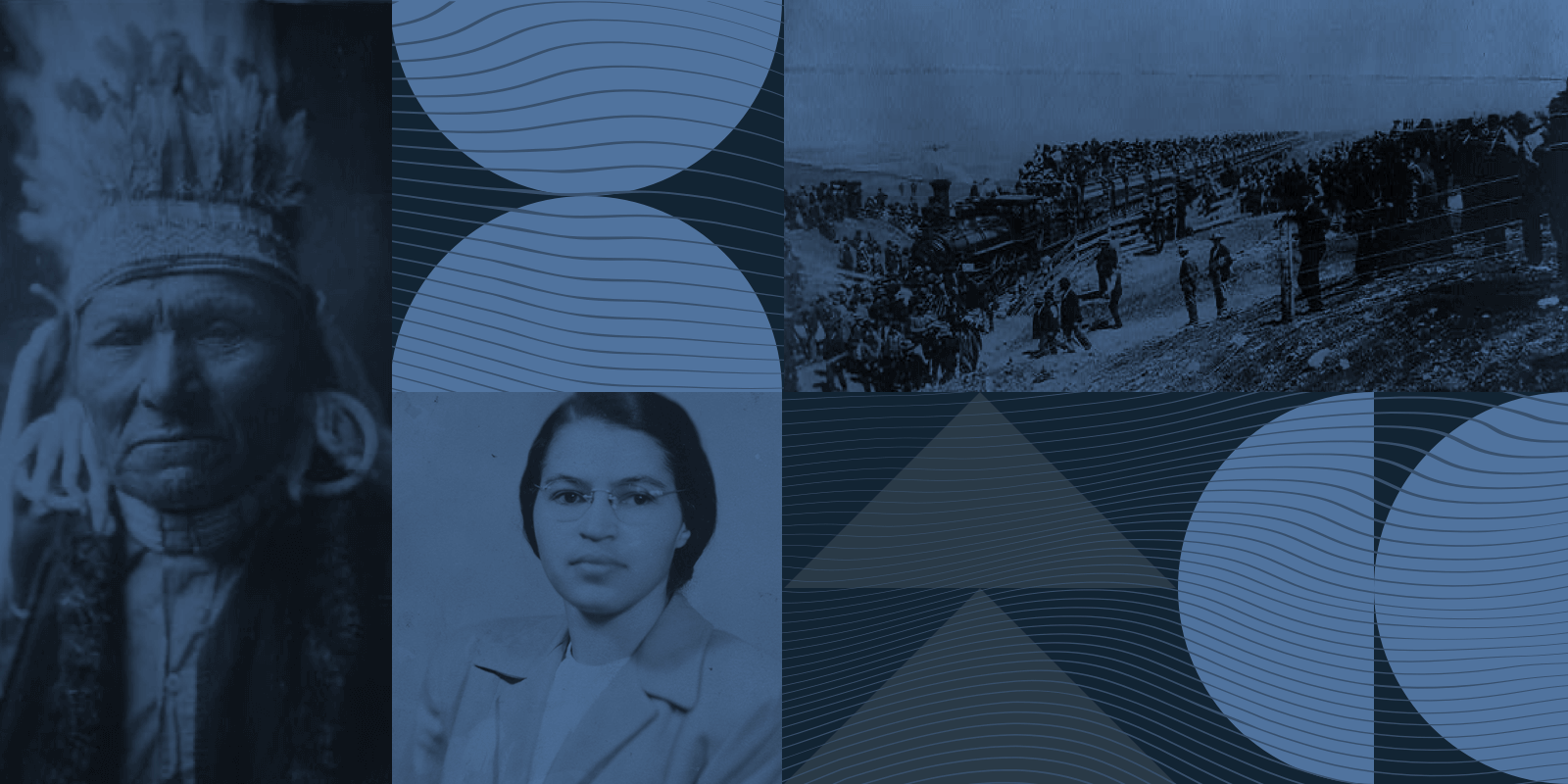 The past is forever shaping the present.
New American History explores America's past, harnessing the power of digital media, curiosity, and inquiry.
Our Sources
New American History is for everyone, from those who know little about the nation's history to those already immersed in its endless complexities. We seek to uncover the untold stories and missing pieces of what we know or thought we already knew about the American past.
New American History is made possible by generous gifts and the collaboration of students and staff at the University of Richmond.
---
Meet the Team
New American History
Edward Ayers

Executive Director

For the past four decades, Ed has tried to find new ways to connect people with the American past. He was named National Professor of the Year, received the National Humanities Medal from President Obama, won the Bancroft Prize and Lincoln Prize for his writing, was recognized for his contributions to teaching by the American Historical Association, and served as president of the Organization of American Historians.

New American History comes to you from the University of Richmond, where Ed is professor of the humanities and president emeritus.

Learn more about Ed on his website, or follow him on Twitter.

Annie Evans

Director of Education and Outreach

As director of education and outreach, Annie is most at home engaging with teachers and students both in and outside of the classroom, where she has spent over half her life teaching history, civics, and geography. Exploring new landscapes, historic sites, or museums is her "happy place," and she hopes New American History will inspire the next generation of educators, public historians and community activists.

Explore New American History's Learning Resources, and share your feedback with Annie on Twitter.

Tony Field

Editor, Bunk History

Before launching Bunk, Tony was the founding senior producer of BackStory, where he helped create new approaches to bridge scholarship and storytelling. He has also worked with On the Media, Radiolab, and Slate, among other podcasts.

Kathryn Ostrofsky

Digital Archive Curator, Bunk History

Kathryn received her PhD in History from the University of Pennsylvania, and has taught at Angelo State University and Clark University, and managed the Dedham Historical Society's archives and library. Her work at Bunk continues her efforts to foster collaboration between scholars and archivists and mobilize digital technologies to make humanities resources more widely accessible.

Julian Maxwell Hayter

Education and Outreach Collaborator

Julian is associate professor of leadership studies at the Jepson School of Leadership Studies at the University of Richmond. As a historian, his research focuses on modern U.S. history, American political development, African-American history, and the American civil rights movement.

He is the author of The Dream Is Lost: Voting Rights and the Politics of Race in Richmond, Virginia. His work has been published in the Journal of Policy History and Richmond Journal of Law and Public Interest. He also contributes to national and local media outlets.
---
Digital Scholarship Lab
The Digital Scholarship Lab in the University of Richmond's Boatwright Library is directed by Robert K. Nelson.
The Digital Scholarship Lab has developed a number of widely used and acclaimed digital history projects, most notably American Panorama, which received the 2019 Roy Rosenzweig Prize for Innovation in Digital History from the American Historical Association and was named a tech innovation by the Chronicle of Higher Education in 2016. "Mapping Inequality: Redlining in New Deal America" received Honorable Mention for the 2019 Garfinkel Prize from the American Studies Association's Digital Humanities Caucus. Other digital history projects from the DSL include Mining the Dispatch and a remediated, enhanced version of Charles Paullin's 1932 Atlas of the Historical Geography of the United States.